Dentist Waukesha WI
Dr. Ross Oberschlake and the staff at Hillcrest Family Dental in Waukesha WI offer comprehensive dental treatment, with a complete range of cosmetic dentistry, restorative dentistry, and general dentistry. Each team member possesses an unwavering dedication to impeccable service and exemplary dental care. Your comfort is our top priority, and we have created a friendly, welcoming environment for you to enjoy.
In our practice, we build lasting relationships with patients and exceed their expectations for great dental care. Count on Dr. Ross Oberschlake to listen to your goals and concerns, address your issues, and answer all of your questions. You will feel secure in our abilities and confident in our care.
Our mission is to provide exceptional dentistry
that starts with a relationship and results in a smile.
Our team will not only treat you well, but we will also carefully monitor your teeth and gums, noting changes from visit to visit. Our team will stay ahead of the latest advances in dental technology, including the latest in laser dentistry for periodontal gum therapy and contemporary techniques for implant dentistry. We have selected proven treatment methods to promote your smile's health, strength, and appearance.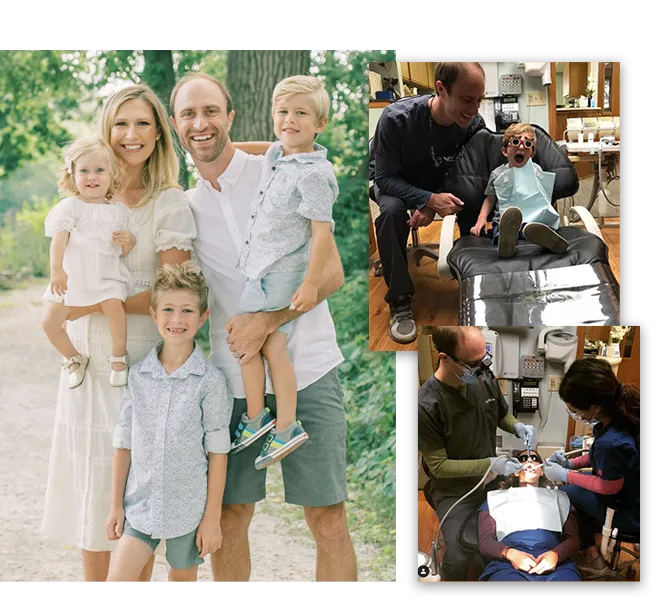 Why Choose Hillcrest Family Dental?
Welcome to the Waukesha dental practice of Dr. Ross Oberschlake. At Hillcrest Family Dental, we are devoted to compassionate, patient-focused dental care that delivers healthy, attractive, and long-lasting smiles! Using advanced technology, the highest quality of materials, and a gentle hand, we provide a full range of preventative, cosmetic, and restorative dental treatments for the whole family.
We are not only focused on the beauty of your smile, we are also genuinely concerned for your overall well-being and satisfaction! To help you achieve optimal oral health, we provide a comprehensive treatment plan with impeccable attention to detail—checking and cleaning your teeth and gums, performing oral cancer screenings, and taking low-radiation x-rays when necessary.
Also, in the case of a dental emergency, our team will make every effort to see and care for you as soon as possible. We promise our patients same-day emergency visits within business hours.
You Deserve a Beautiful Smile
In our practice, you will discover contemporary dental care designed for your complete satisfaction. We believe that teeth should look great, function properly, and withstand the rigors of daily life. Dr. Ross Oberschlake and the team at Hillcrest Family Dental combine the science of restoring teeth with artistic vision in cosmetic dentistry to produce strong, beautiful smiles.
You deserve a dental team you can trust and a radiant smile you can proudly display. From teeth whitening to dental implants to Invisalign clear braces, we offer patients comprehensive dental care. This means, we attend to the details, find the underlying causes of problems, and then deliver lasting solutions.