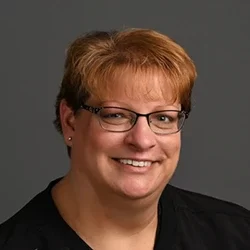 Registered Dental Hygenist
Mikki - RDH
My name is Mikki and I have been a Registered Dental Hygienist since 2000. I have a great love for my job and the many patients that I get a chance to develop relationships with. Creating a clean and healthy mouth is so gratifying to me.
Being able to work in a family environment with both patients and coworkers makes coming to work enjoyable.
I am very close to all my family members and cherish every moment I get to spend with them. My favorite weekends are spent doing sleepovers with my great nieces, Sierra and Bailee.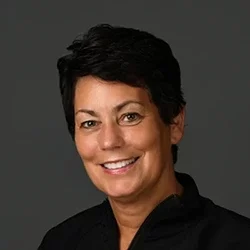 Registered Dental Hygenist
Kathy - RDH
I've been practicing hygiene for 34 years of which 28 years I have worked at Hillcrest Family Dental. I enjoy being a hygienist, and it has afforded me the opportunity to provide quality dental care to patients coupled with job flexibility.
I cherish the relationships I have developed with my patients-some third generations! Along with Rick, my husband of 32 years, we have 3 children: Mandy, Spencer, Anna, and 2 dogs, Cooper and Paisley. In my spare time I enjoy spending it with my family, golfing, snowmobiling, traveling, or heading up north to our family cottage in Westfield.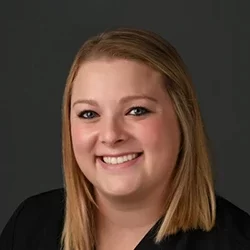 I have been a dental assistant for 3 years. I live in Oconomowoc with my Boyfriend Brandon and dog Zoey. Before realizing my love for dental, I was a Certified nursing assistant for 4 years.
I also attended Cardinal Stritch University for nursing, where I was able to continue my love for soccer. I played, as a goalie, for 1 year before deciding to change my career path. In my free time, I enjoy being with friends and family and doing anything outside. I really enjoy being busy and living life to the fullest. The best part about my job is working with the amazing team here at Hillcrest, and going home with a smile, knowing we were able to help our patients and make a difference in their life.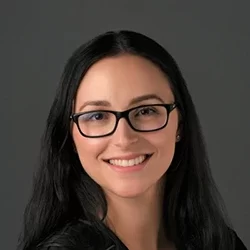 My name is Clarissa, and I've had the absolute pleasure of working here as a Dental Assistant since July of 2019. I work part-time and it is very fulfilling for me as a wife, as well as a mother to 3 beautiful young children.
Our team at Hillcrest is so kind, and everyone genuinely cares for our patients' best interests as well as each others. Outside of work, I'm a die-hard Wisconsin sports fan! I have a love for dancing, playing sports, doing anything outside, and socializing with family and friends.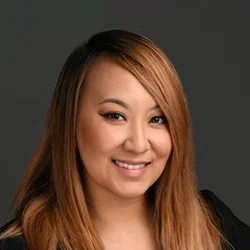 Dental Assistant
Blongshia
My name is Blongshia, or "Shia" and I am one of the part-time dental assistants here at the dental office. I attended the University of Wisconsin-Milwaukee and received my degree in Early Childhood Education and Community Education.
After graduating, I got married and started my own little family. Growing up, I've always had the desire to help provide care to others- whether that desire was to become a teacher or be a doctor, I knew in my heart that working with people was something I wanted to do. And here I am now- I am a part of an amazing team. As a dental assistant, I enjoy meeting and developing relationships with the patients. It is very rewarding to know that I was a part of the process of recreating and giving someone their smile back. Aside from work, I'm also a mom to five crazy kids, four girls and one boy. I always try my best to do what I can to assure that they are all enjoying life to the fullest. During my spare time, I enjoy crafting, painting, doing art projects with my kids, hiking, hanging out with family, hosting family events, traveling and finding time to relax.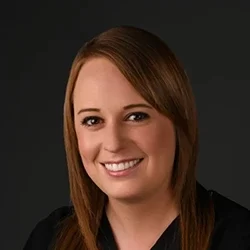 My name is Sarah, I am a dental assistant. I have been a dental assistant for over a decade. Over the years I have learned a lot about the dental field, and love expanding my knowledge about it.
Dental assisting to me, is more than just handing the doctor instruments and making sure things run smoothly. It's about having compassion for your patients, making them feel comfortable, and letting them know they are in good hands. It's such a gratifying feeling to transform someone's smile into one that they love, and improve their oral health. I started working at Hillcrest Family Dental when I got engaged to help save for a wedding. Well, I love it so much that I have stayed working there. In my free time I enjoy being in the outdoors fishing and hunting. I also have a passion for cooking and baking. When I'm not in the outdoors, cooking or working I love spending time with my family and fur babies.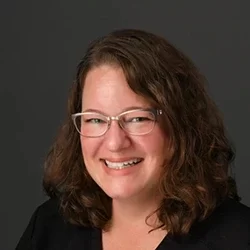 Registered Dental Hygenist &
Practice Administrator
Angela - RDH
My name is Angela and I am the office manager. My career in dentistry began as a dental hygienist. I graduated from Milwaukee Area Technical College in 1998 with a degree in dental hygiene.
After 14 years of practicing dental hygiene, I began to shift my focus to the front office and pursue my bachelor's degree in Business Management and Leadership from Wisconsin Lutheran College. During my time at Wisconsin Lutheran College, I learned how much I enjoy the business aspect of dentistry. Helping people has always been a passion of mine and being able to help a person navigate through their insurance policy and receive benefits is very rewarding. My experience with the clinical side of dentistry is an asset to achieving effective communication with an insurance company to receive the best possible outcome for our patients. When I am not at the office I enjoy spending time with my family. We enjoy frequenting many of the local theaters. My 10-year-old daughter keeps me very busy with her activities and in the summer we like to spend much of our time on the water.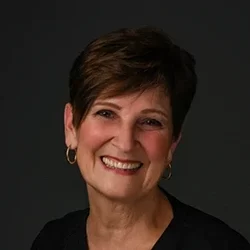 My name is Bonnie and I started as a patient when I was in college and over the years frequented the office with my five growing children. They loved coming to the dentist with the 'submarine window'.
I have always enjoyed working with people, so the transition to a part-time receptionist in this office was an easy decision. My new reduced hours allow me to spend more time with my three new grandchildren. Aside from spoiling them, I also enjoy scrapbooking, working on home projects, camping, and traveling. It would be my pleasure to meet you when you visit our office in the near future. I'm confident you'll enjoy the family-friendly office as much as I do!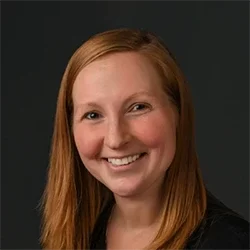 My name is Emily and I've worked at Hillcrest Family Dental as a receptionist for a little over a year now. It's my first time working in the dental industry and Dr. Ross and the Hillcrest team have shown me the ropes, with much appreciated patience and warm hearts.
I grew up working in my parents' restaurant and still continue to work in the service industry in Walker's Point, in addition to Hillcrest. When I'm not talking teeth or slinging tapas, I'm with my 7yr old Australian Cattle dog, Dunkin. Dunkin and I love hiking and spending time with the family. My ultimate joy is making people laugh and bringing happiness to someone's day.